Disaster often occurs unexpectedly without any warning; unfortunately, even if you have implemented proactive measures and have done everything "right", information theft can still occur, and target victims seemingly out of nowhere. Falling victim to identity theft can feel awful, invasive and frustrating. In some cases, the damage can be done before you've even realized you were a target which can unfortunately mean financial repercussions that are hard to recover from.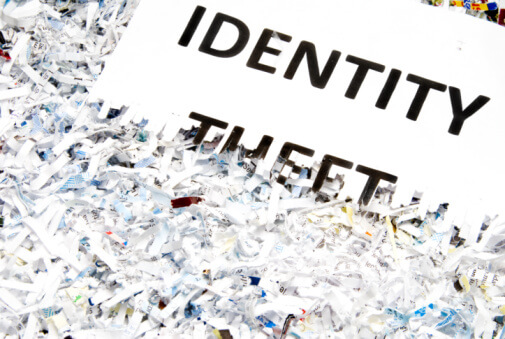 We want you to be educated and made aware of the various types of identity theft out there, to best protect yourself.
Here are the most common types
Criminal Theft
This is one of the most common forms of identity theft and occurs when someone commits a crime using your name. It is tremendously challenging to resolve, and it can come back to haunt down the road. Consider this; applying for a career you've been dreaming of and being rejected because of a surprise criminal record you had nothing to do with. Imagine being stopped by a police officer for a minor concern but then having it intensify because they looked you up and, to your dismay, there's a warrant out for you. People claim innocence all the time even if they are guilty of a crime, so as you can see there's no simple solution out of this one.
Medical Theft
The theft of your medical records may lead to a multitude of events. For instance, you could receive substantial medical bills for operations, medications, and other medical services that you were never involved with. The other major issue here is if someone else had treatment for an injury under your records, you may be provided with medical advice for issues you don't even have to begin with. This can ultimately lead to bigger complications down the line.
 Financial Theft
This is when your credit and bank account information is stolen to purchase goods and services using your money. Normally the one responsible will use the maximum dollar figure they can access from your accounts, leaving you with bills and large withdrawals. All this combined will leave you with lower credit scores, and enormous debts that weren't even yours to begin with.
Driver's License Identity Theft
If your driver's license were to be lost or stolen, it is possible that someone else with comparable features, could use it and pose as your identity. This provides them an extra layer of protection from being identified for their crimes, as all information will direct back to you as being responsible. Your record could be flooded with DUI's, reckless driving, and even worse charges.  With all of this in mind, there is a high chance the police will come to you for various charges in the initial phases of investigation.
Preventing Theft
To reduce risk, it is critical that as a business owner you are managing and disposing of sensitive information, securely.  Ongoing document shredding is the best way to reduce the risks of identity theft, and the best way to achieve these results is through a professional document shredding company like Tri-State Shredding. If you no longer want to take risky chances and are ready to start taking charge of your security, reach out to us, we'll come and help you stay secure.
Get in touch with Tri-State Shredding for more information at 717-233-5606.