Specialists in Hard Drive Destruction
When you need to dispose of your old hard drives, or other electronic storage devices, it is important to be aware of the proper procedure. Many people believe that deleting data is a sure way to destroy it, sadly, this is not true. Data retrieval software can often recover deleted information with little hassle. Physical hard drive destruction is required to ensure no data can be recovered.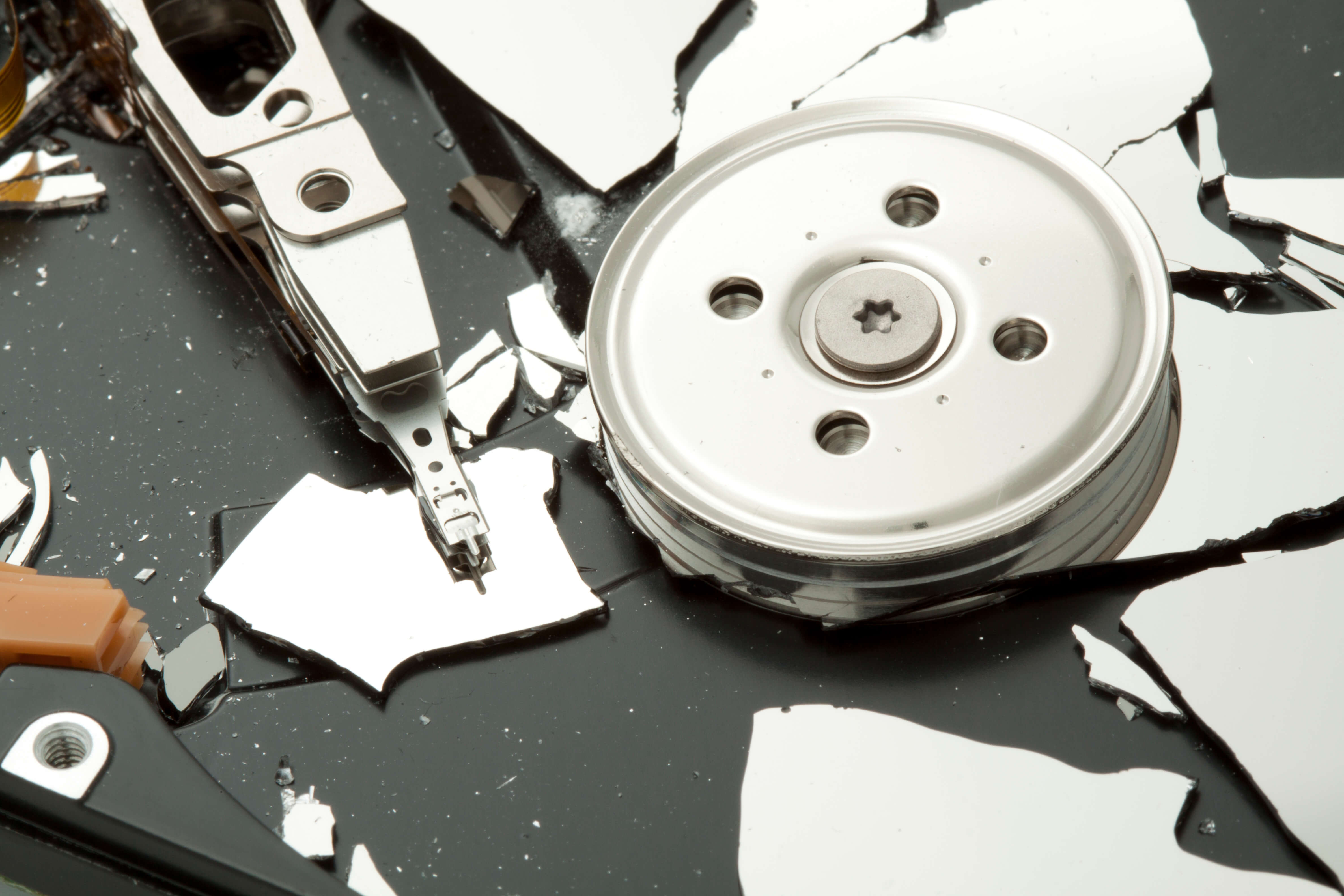 Physical Hard Drive Destruction
Hard drives hold all manners of sensitive information, from personal details to financial records, credit information, medical records, etc. The theft of any of this information could be disastrous, being bought and sold and spread around the web in an instant.
The only way to be sure your data is kept out of the wrong hands is by physically destroying the storage device. Physical destruction is not simply smashing it with a hammer; it involves the complete and utter physical destruction of a hard drive. The device is crushed and then shredded into tiny fragments, it is then recycled and the raw materials refined for the production of new products.
The Destruction Process
We arrive to your location, or you bring your storage device(s) to one of our shred facilities
The hard drive is collected by a uniformed staff member after greeting you
The device is taken over to the shredder, or shred truck if on site, and placed into the machine
Our powerful shredder smashes and shreds the device, ensuring data can't be recovered
Shredded material is then sent away for proper recycling
A Certificate of Destruction will then be presented to you
Contact us today