Identity theft is nothing new here in Pennsylvania. In fact, it is becoming an everyday topic in the media and has only been on the rise in recent years. While many organizations are taking a massive step in combating concerns around information theft such as implementing a reliable document shredding plan, it's easy to overlook the status of your company's electronic data. Specifically, we are referring to the mass amount of information that's stored on the average hard drive.
Several companies are turning to specialized software to delete or wipe their data, but it's important to note that software comes with many drawbacks, and more often than not, hard drives are susceptible to hackers; those experienced and determined to access your precious data.
When you consider the valuable and highly sensitive data stored on these devices, you definitely don't want to take your chances without guaranteed results. If you want a solution that is 100% reliable and effective, you'll want to choose hard drive destruction.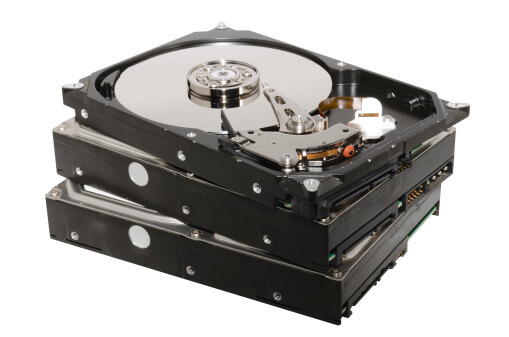 Here's Why:
Data Wiping Lacks Security
A data-wiping software program may seem like the logical solution if you're looking to take care of the job on your own, and in many cases, it may appear as though the data has in fact been successfully removed. The problem is, there are plenty of free tools out there that enable "deleted" files to be recovered. While it may make it more difficult for the average hacker to recover the information, it's definitely not impossible.
Remember that there's a pretty good chance confidential files are saved somewhere on those hard drives; be it addresses, budgetary information, customer personal information. Whatever that might look like, you simply cannot afford the risks that come with data exposure. The vulnerabilities of wiping a hard drive are two-fold. To start as mentioned, the software's effectiveness to wipe a hard drive is limited and not a reliable form of data removal. Secondly, there are huge limitations on the ability to confirm that the process has been successfully completed. While it may be tempting to attempt data wiping to protect your sensitive information, we urge you to reconsider and turn to professional hard drive destruction instead.
Hard Drive Destruction is the Only Reliable Form of Data Removal
Information theft occurs at an exceedingly alarming rate which makes information security an important process for all business orders. Hard drives can quickly be forgotten about and wind up stored away in a closet for months to come. Dealing with them now as part of your spring cleanup, will save you unnecessary headaches down the road and will assure you that your information is safe, which is also a legal responsibility of yours as well, keep in mind.
Free up space in your storage room at the same time! It's really a no-brainer. At Tri-State Shredding, our hard drive destruction process is a meticulous and secure one. It involves the complete and utter physical destruction of a hard drive. The device is crushed and then shredded into tiny fragments, where it is then recycled and the raw materials are refined for the production of new products.
Tri-State Shredding is HIPAA Compliant and NAID Certified
Tri-State Shredding is certified by the National Association for Information Destruction (NAID) and is HIPAA Compliant. Both of these affiliations represent the industry's best practices, adhering to the highest level of standards possible for the protection of your confidential data. You can trust our team to destroy your hard drives in a manner that is secure and completely irreversible. You can truly count on our qualified specialists to get the job done promptly and efficiently so you aren't left worrying about the state of your data.
We make it a top priority to keep our customers safe.  If you're considering hard drive destruction, we are pleased to handle this for you as part of a well-rounded document management program. Whether you prefer on-site shredding or off-site shredding of your hard drives off at our location, we provide services for both options.
Get in touch with us today to learn more about our hard drive destruction process and how we can help.