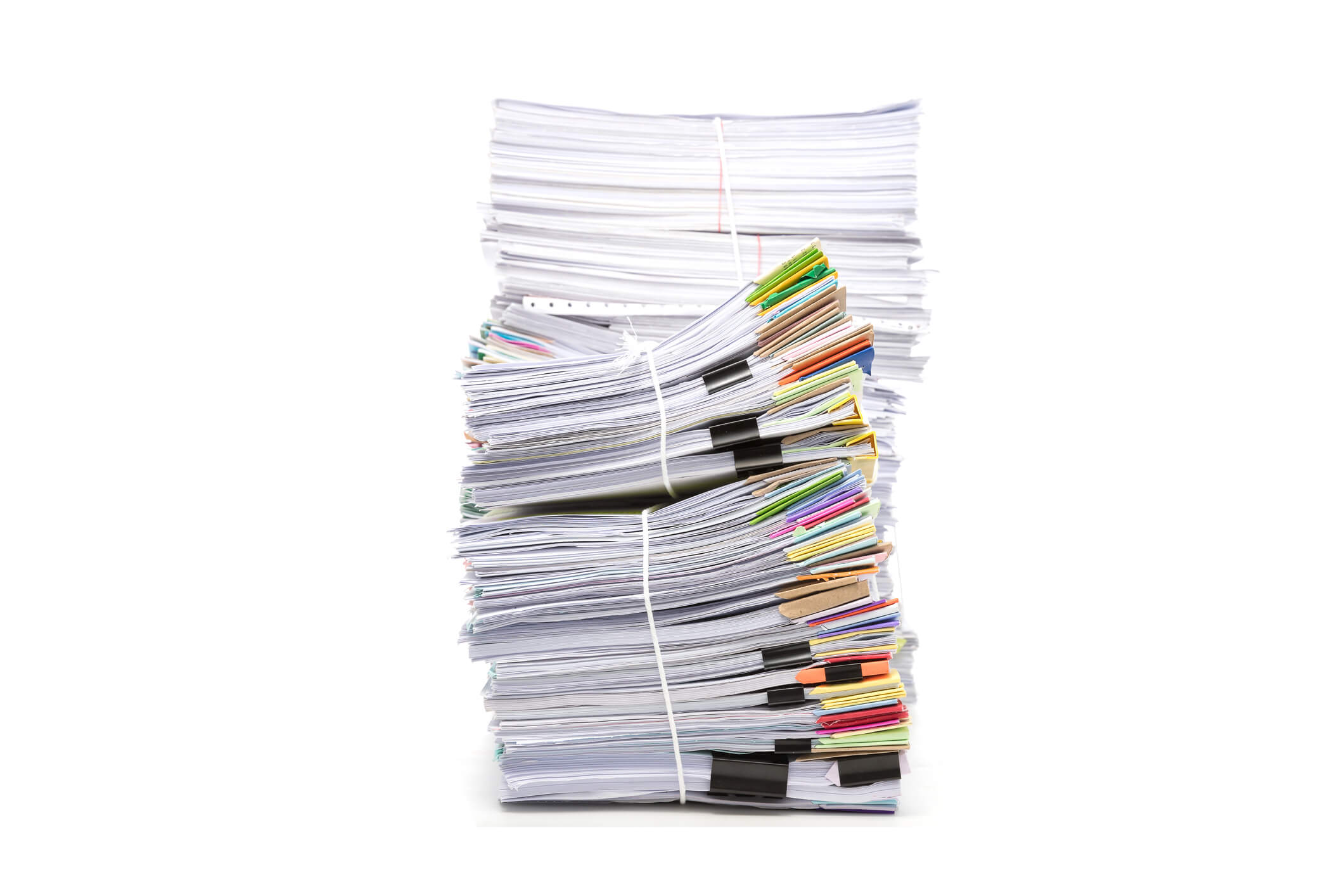 Many businesses dismiss professional document shredding as just another optional service. Shredding your documents isn't exactly glamorous. The truth is, however, that business owners can make a huge mistake if they fail to see the opportunities that continuous shredding can bring them.
As experts in the field, we'd like to share a few secrets with you today.  Shredding on a regular basis can benefit your business and your workday in five different ways.
Gain Peace of Mind with In-Person Verification
A lot can go wrong when multiple departments or individuals attempt to complete a single task. An in-house document destruction program can be stressful, especially when it comes to document security. What would happen if one of the papers fell out of the transport vehicle? Could a record miss the shredding machine and get dumped into an unrestricted recycling bin instead?
With scheduled, ongoing shredding, you can let go of all the what-ifs that circle in your head at night. Having an enclosed shredding machine means that once your documents are deposited, they will stay in it until a professional shredding company removes them for recycling.
Reduce Unnecessary Costs
Operating an in-house shredder comes with a lot of costs, from employee time to surprise repairs. A professional shredding service can help you save time and money if you choose to outsource this task. Are you awaiting the opportunity to invest in staff training or office equipment upgrades? Taking advantage of ongoing, facility-based shredding allows you to pursue the things you're passionate about.
Regain Valuable Time in Your Workday
Shredding services are available and if you'd like to save time, you can also have your documents picked up and shredded off-site.  For many businesses, this is a convenient option because it requires almost no effort from you or your team. Simply point out the documents that need shredding, and the uniformed technician will take care of the rest. There is no need to pause your workday, which means that you can focus on what needs to be done.
Enhance Security Levels for a Competitive Edge
The smallest details make all the difference when it comes to competitors. When your closest competitor and you do everything the same way, but you entrust the confidentiality of your clients' information to a reputable, professionally run shredding service, you're the one who values information security. Taking this simple step for your business can reduce stress on your staff and streamline your everyday operations, while also putting your company above the competition in document security.
Start Shredding with Tri-State Shredding
Get in touch with Tri-State Shredding today if you're ready to take the next step with secure, scheduled document shredding. Using our document shredding services can help you minimize your risk of liability or identity theft while offering a number of services to meet the unique requirements of your business or residence. Upon completion of every shredding appointment, you'll receive a Certificate of Destruction attesting to the fact that your papers have been cross-cut and recycled by an accredited shredding company.
For more information on our paper destruction or scheduled shredding services, give us a call at 717-233-5606. You can also send us a message online.