A shred truck is a handy and common sight among shredding companies. They offer us the ability to reach people and businesses that might otherwise not have been able to bring their own records in for shredding, host shred events, and provide people with the most peace of mind we can. The advantage of their mobility cannot be understated.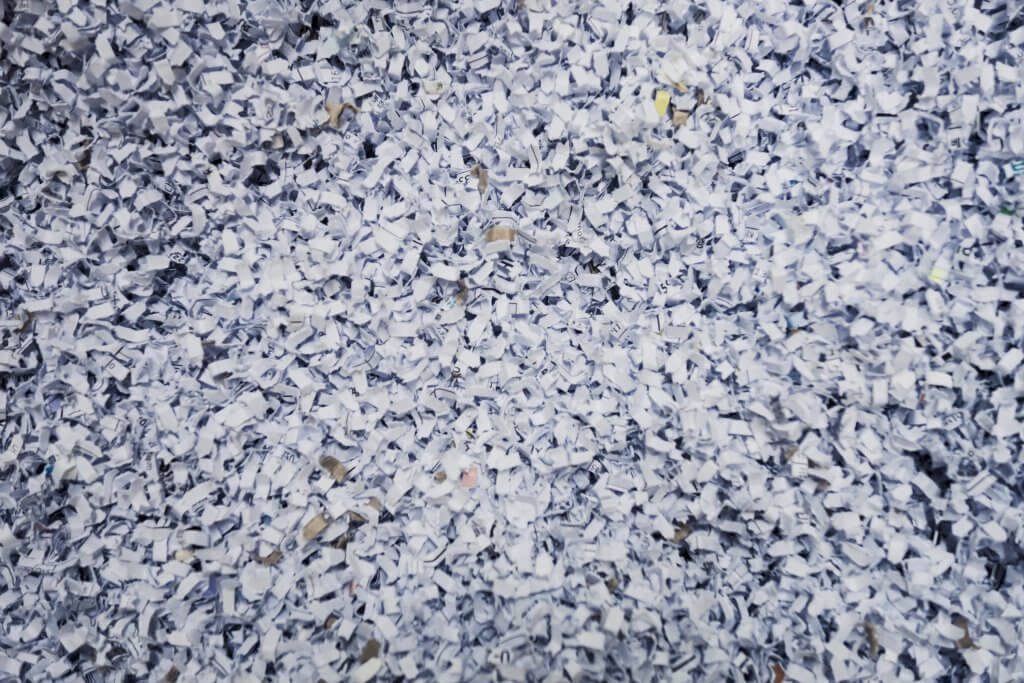 The industrial grade shredder that is equipped in these trucks is able to handle any shredding job. Be it big or small, no job is beyond it. The chompers this machine comes with shred paper into a fine material, so fine in fact that it is impossible to reconstruct what was shredded. This ensures no information can ever be recovered after being run through the machine. In addition, the shredder is powerful enough to tear apart folders, envelopes, paper clips, and even staples.
This makes sorting your records beyond easy. Once you've figured out what needs to go in the shredder, you won't have to worry about sorting out all the odds and ends that may be mixed in with the paper. Beyond that, having a truck come to your location ensures you don't have to worry about packing up your files and transporting them out to a shred facility. Secure shredding comes right to you.
This is also the best way to ensure the peace of mind for shredding customers. By being able to watch the whole shredding process from start to finish, from pick up to viewing the shredding on a monitor, there can be no doubts as to the fate of your records. Between being convenient, and secure there can be little doubt as to the advantages of the mobile shred truck.
If you're convinced about the benefits of these shred trucks, or if you need convincing in person, reach out to us here at Tri-State Shredding. We'll work out the details with you and bring secure shredding right to your location and help you stay safe from the risks of information theft.
Or Call: 717-233-5606