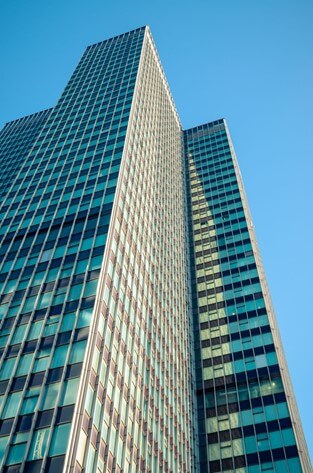 Bank operations and management require an endless number of procedures and accountability structures. One of the most valuable services a financial institution can provide is the ability to keep customer information confidential.
Documents with sensitive information should be securely shredded to keep information private, especially when they deal with financial information, as Banks and other financial institutions do. It is a legal requirement to shred all financial records when they are no longer needed in an irreversible way.
Financial documents are large and complex, making in-house shredding difficult and insecure.
What's your best option? Hire a professional shredding service.
When your bank, brokerage, investment company, or any financial organization selects an ongoing on-site shredding service, document security is not overlooked. In the absence of secure storage or shredding, you could leave clients at risk for exposure.
Keeping Financial Data Confidential is Extremely Important
It is important to manage financial data carefully to prevent costly data breaches. Due to the potential danger of your customers losing account information, credit card numbers, and social security numbers, you need to earn their trust by keeping these details secure at all times.
Thus, if you haven't already done so, clients and employees should be informed about the process of protecting their information. This ensures your employees know what is expected of them and ensures you comply with existing privacy laws.
Fortunately, your organization need not devote a lot of time or effort to this process. The easiest and most efficient way to manage financial records is to implement a document shredding policy. Once you've disposed of these records in a lockable bin, your professional shredding provider will handle the rest so you can save time and focus on more important matters. The Tri-State Shredding team protects your financial data from the moment we collect your documents to the moment they are destroyed.
There is an increasing concern regarding information theft, which could threaten the reputation you've worked so hard to earn. Ensure you are taking the necessary steps to store data and securely shred the records that need to be protected. You can keep your financial information safe with the assistance of a shredding company.
The Need to Comply with Privacy Laws Cannot Be Overstated
Financial institutions are required to follow critical regulations regarding financial documents. The Gramm-Leach-Bailey Act, for example, governs banks and other financial firms. The Fair and Accurate Credit Transaction Act (FACTA) also ensures the safety of customer data. There can be considerable consequences if these requirements are not met.
Below are just some of the critical laws that may directly impact your financial institution:
FACTA – The Fair and Accurate Credit Transaction Act, including the Red Flags Rule
The FTC Disposal Rule
Gramm-Leach-Bliley (GLB)
US Patriot Act
Federal Trade Commission Act
Sarbanes Oxley Act
Electronic Espionage Act
Tri-State Shredding – Why Use Us for Your Document Shredding Needs?
Our team is highly qualified
We make shredding documents convenient for you
We also offer hard drive destruction services
You can trust Tri-State Shredding for high quality shredding services that are backed by experts. Don't lose your customer's trust and damage your reputation.
Our team of NAID-Certified Specialists is dedicated to maintaining the highest possible industry security standards. Keeping your financial data safe, maintaining customer loyalty and preventing a data breach will keep you from facing a financial crisis.
Get in touch to learn more; we're looking forward to hearing from you.