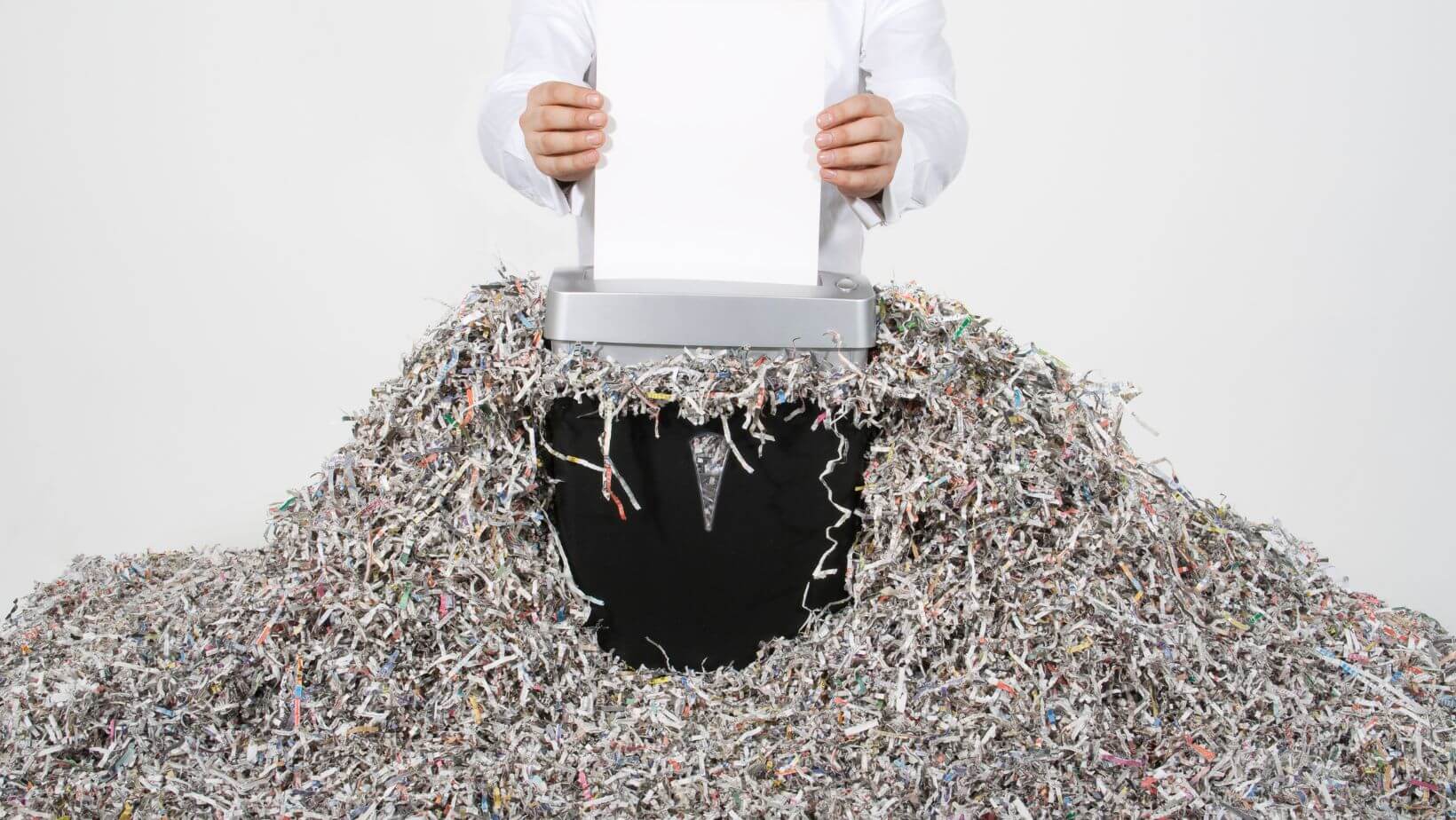 When safeguarding your sensitive files and documents, ensuring proper disposal is crucial. However, remembering and managing this on your own can be quite a task. That's where a scheduled document shredding service steps in, making the process seamless and hassle-free. By entrusting professionals to handle the shredding, you can have peace of mind knowing that your paper trail is equally vulnerable to data breaches as your digital one. Pay attention to the importance of scheduled document shredding as a critical security measure. Take this extra step to protect your confidential information and maintain the utmost privacy and security.
What Is Scheduled Document Shredding?
Scheduled document shredding is a document destruction service that involves the regular shredding of sensitive paper files. This process is designed to protect confidential information and prevent unauthorized access. Regularly scheduled shredding ensures that your organization's sensitive data is consistently and cost-effectively disposed of.
The Benefits Of Scheduled Document Shredding
The major advantage of scheduled document shredding is its ability to simplify the document destruction process. With a set schedule in place, you won't have to worry about when and how to dispose of your organization's sensitive documents. Here are other key benefits:
Compliance With Legal Regulations
Scheduled shredding is an indispensable practice that helps businesses ensure compliance with laws such as HIPAA (Health Insurance Portability and Accountability Act) and FACTA (Fair and Accurate Credit Transactions Act). These regulations mandate businesses to meticulously dispose of sensitive information, thereby safeguarding the privacy and security of individuals' data. Incorporating scheduled shredding services helps ensure your business remains compliant with these regulations.
Enhanced Data Security
Regularly shredding confidential documents is a crucial practice that helps to mitigate the risk of data breaches, identity theft, and corporate espionage. By securely disposing of sensitive information, you not only protect your privacy but also safeguard valuable data from falling into the wrong hands. This simple but significant step ensures the confidentiality and integrity of your personal and corporate information and reinforces the trust of your stakeholders.
Environmentally Friendly
Shredded paper is recycled, making this a green and sustainable solution for disposing of your company's confidential and sensitive documents. By shredding the paper into small pieces, you ensure that the information remains secure while also contributing to the preservation of the environment. Recycling shredded paper helps reduce waste, conserve energy, and decrease the need for new paper production, making it an eco-conscious choice for businesses wanting to adopt greener practices.
How Tri-State Scheduled Shredding Works
The process is simple. Tri-State Shredding provides secure bins where your employees can discard sensitive documents. On a predetermined schedule—be it weekly, bi-weekly, monthly, or even quarterly—we collect the bins and shred the documents either onsite or at a secure facility.
Choosing The Right Shredding Service
When selecting a shredding service, there are several factors to consider. Look for a company that offers flexible scheduling options, quick response times, and no hidden fees. In addition, the service should provide a Certificate of Destruction after each shredding session, proving compliance with data protection laws.
Also, consider whether you prefer on-site or off-site shredding. On-site shredding allows you to witness the destruction of your documents, providing an extra layer of security. Off-site shredding, however, may be more cost-effective and convenient for larger volumes of paper.
Tri-State Shredding: Your Trusted Partner In Document Security
At Tri-State Shredding, we understand the importance of safeguarding your confidential information. Our scheduled document shredding service is designed to provide peace of mind, ensuring that your sensitive documents are securely and professionally destroyed regularly.
Don't leave your document security to chance. Contact us today and let us help you establish a secure, efficient, and compliant document shredding schedule.