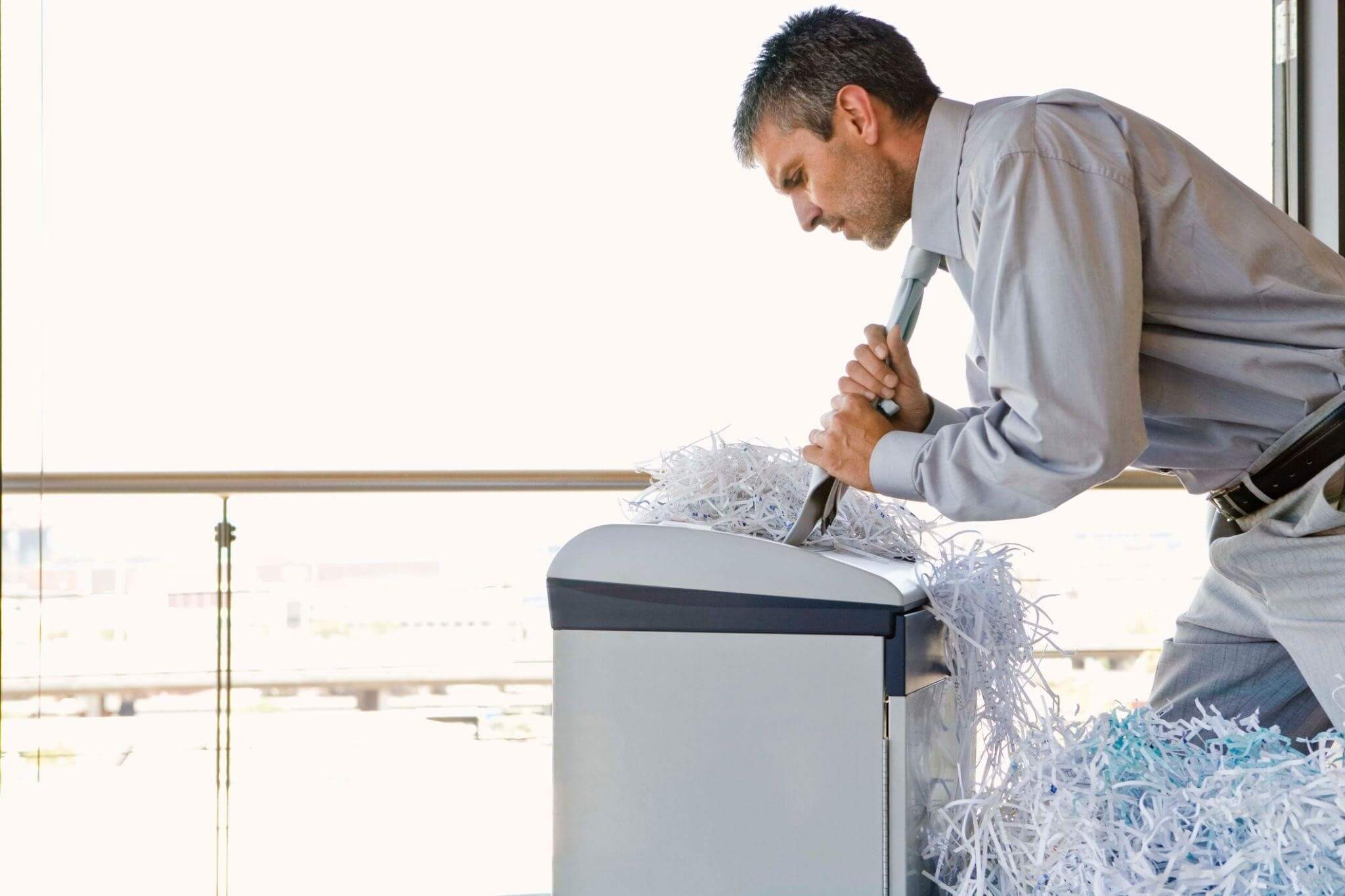 Any sensitive records that you develop as a business owner are your responsibility. Credit reports, applications, and other papers containing personal information fall under this category. Your company might be held accountable for the violation of privacy if such papers get into the wrong hands.
Getting professional shredding and destruction service is one approach to secure the privacy of your clients' personal information. A shredding service may benefit you and your clients in a wide range of ways. Here are the top 5 benefits:
1. Protecting Your Company
Without a security strategy in place, your company's secret data might be abused, your staff and clients could be victims of identity theft, and the ramifications on your day-to-day operations could be significant. If you don't hire professionals to dispose of your sensitive papers, you might face penalties and fines. You can also be more likely to be sued. You may not realize it, but you are legally obligated to protect the sensitive information of your clients.
2. Saving Money
Shredders are not only noisy and irritating, but they also take time away from your workers' vital jobs. Hiring a professional shredding service saves you not just time, but also money on supplies and recycling. In addition, if you're still storing old sensitive documents, it's time to rethink your strategy. The cost of storing those papers eats into your monthly budget. Not only that, but storage units are vulnerable to break-ins, implying that your obsolete confidential papers aren't as safe and secure as you'd like them.
3. Makes Life Easier
When you start using a document destruction service, you'll be able to get rid of all of your sensitive papers. From storage in our containers to collection, destruction, and recycling, we take care of everything. Tri-State Shredding has a thorough collecting process in place to ensure that all documents and media are shredded securely and confidentially. We supply lockable, safe containers for you to fill with your shredded materials. Before leaving the building, they will be locked. On your shredding day, one of our uniformed specialists will retrieve the containers, which will be dumped immediately into the mobile unit shredder and destroyed on the spot.
4. Shred More Than Just Paper
Professional shredding trucks can shred more than just paper. They can shred a variety of media in addition to paper. Tri-State Shredding goes to considerable lengths to guarantee that all papers and media are disposed of safely and securely. Before exiting the facility, containers are filled with the goods to be shredded and then locked. The documents, hard discs, storage tapes, floppy discs are all subsequently shredded on the spot in the mobile unit shredder.
5. It's The Law!
We don't think it's possible to be any more straightforward than this. In some cases, it is the law to dispose of certain papers in a proper and secure manner. If the other items on this list haven't persuaded you, this one will. As a company owner, you may be required to shred papers. The Personal Information Protection Act and the Personal Health Information Protection Act are all laws that must be followed by all companies regardless of industry. Companies that fail to comply will face legal action and jeopardize their company. It's just not worth the risk.

Document shredding services are just one of the numerous services offered by Tri-State Shredding to clients in Pennsylvania. Furthermore, as a AAA NAID Certified Business, you can be certain that your papers will be destroyed safely and in accordance with the most recent state and federal privacy rules.

Reach out to Tri-State Shredding for further details on our document shredding solutions. We are happy to assist you.