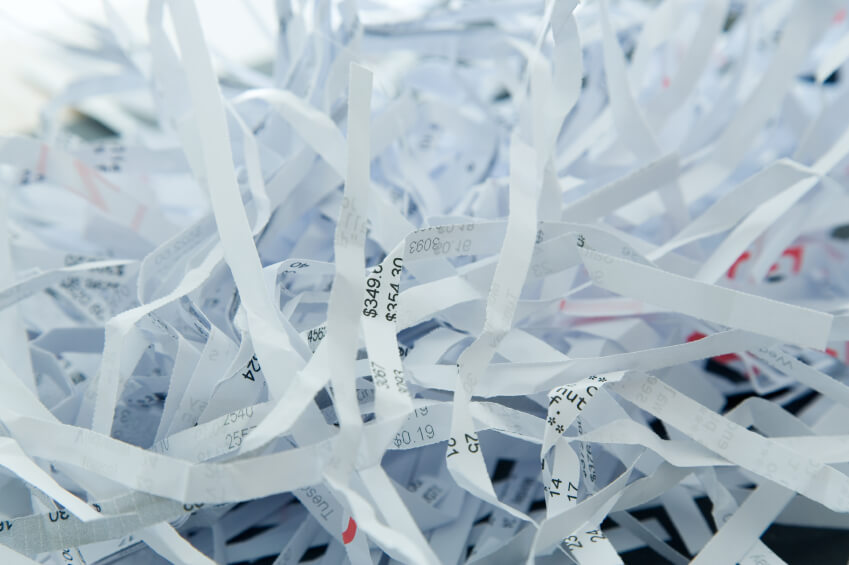 Paper is something we all have lying around. Whether it's bills, files, manuals, etc. It might feel overwhelming when you think of shredding or filing it all away. However, one thing is certain, if your business stores sensitive information in paper format. Here are some documents that your business must shred immediately
1. Legal Documents and Contracts
In the business world, it is important to keep on top of your paperwork. If you have any documents or contracts that are no longer being used, destroy them immediately so that they do not become a liability for your company.
When you're running a business, you will be involved in a variety of legal and financial transactions. These can include:
Signing purchase agreements and other agreements related to the acquisition of office or equipment assets.
Creating employment contracts for your employees.
Creating partnership agreements to establish the relationship between partners and the business.
Creating loan documents for taking out loans from banks or other lending institutions.
Even if you don't handle these tasks yourself, you should be aware of them and make sure your managers do as well. That way, you won't run into problems later on when it's time to shred those documents properly.
2. Documents Related to Taxes, Finances, and Banking
Most of the documents that your business should be shredding fall into these categories: Banking, financials, and tax information. This includes statements, canceled checks, deposit slips, credit card receipts, tax records, and anything else related to your finances. The reason for this is simple: anyone who gets a hold of this information has a very easy time seeing all of your transactions and can see where you spend most of your money.
They also have access to all of your personal financial information as well as your Social Security Number, bank account numbers, and other important pieces of personal identification. You want to make sure that none of this ends up in the wrong hands.
3. Documents related to health and Human Resources
If your company deals with the health of clients or employees, such as treatment information or medical histories, it's extremely important to keep these documents secure, as they can be used for identity theft. It's best to shred any paper containing this information.
Any information regarding employment history and treatment should be shredded. This includes pay stubs and documentation regarding benefits or pensions.
4. Business and Customer Records
If you're getting rid of financial records, shred them before throwing them out. Someone could use those papers to gain access to accounts and steal your personal information.
Some companies keep extensive records of their customers, including credit card numbers and addresses. These are highly valuable items for identity thieves, so make sure that these documents are destroyed completely before disposal.
Conclusion
We hope this guide has helped outline the most important business paperwork that you should be shredding. Now you might be wondering which service you should choose to shred your documents; if that's the case, then check out Tri-State Shredding – Pennsylvania #1 Secure Paper Shredder that provides secure paper shredding services throughout Pennsylvania and the surrounding areas.
We specialize in providing businesses and individuals with confidential shredding services, including electronics destruction. Our locally owned and operated business uses only the most modern equipment on the market. Set up an appointment today to see how we can help you secure your property and documents!